We Can Design, Too!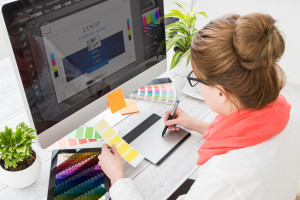 At Alabama Graphics, we not only use cutting-edge equipment to produce flawless final products, but we can also use our expertise to design the unique graphics that customers imagine. Whether it's a poster, logo, brochure or other graphics solution, we're here to make your graphic design dreams a reality!
First, our Digital Color Experts will listen to your ideas and work with you to understand the concept and design ideas you have for the particular project. Next, we will provide you with a few design mock-ups to review. Lastly, we listen to your feedback, make necessary adjustments and finalize the design—it's that simple!
Here are a few examples of design projects we've completed:
KultureCity: Founded in 2013, KultureCity is a nonprofit with the mission of inspiring the community to join them in creating a world where all autistic individuals can be accepted, included and fulfill their potential. Last November, KultureCity partnered with The Birmingham Zoo to host a Special Needs Spooktacular event, which featured free rides, trick-or-treating and more for special needs children. To promote the event, KultureCity enlisted our design and print services to produce a poster for the event. Check it out below!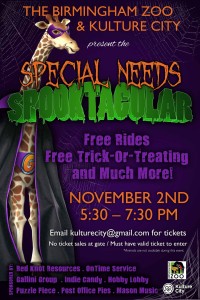 Little Cajun Toys: For Little Cajun Toys, we designed two similar logos that the company can use interchangeably and a brochure featuring its products. As you can see, one of the logos has a horizontal design, ideal for letterheads, and the other has a more vertical, square design.
Lifestyle Organizing Services: Lifestyle Organizing Services is a full-service company specializing in professional organizing, home staging and relocation services for residential and small businesses. We designed a logo and brochure for the company.
University of Alabama at Birmingham: After completing some renovations, UAB wanted to do add some design work to the painted concrete block that lined one hallway. They turned to Alabama Graphics for a solution. We designed, printed and installed 89 4×8-foot panel printed displays. Read more about the project here.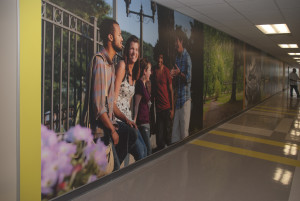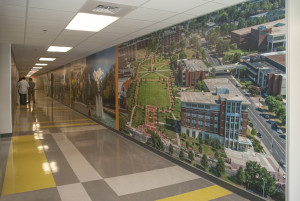 Are you interested in our design and print services? Give us a call today to see what we can do for you and your business!
Birmingham: 800-292-3806 • 205-252-8505 | Montgomery: 800-463-5610 • 334-263-0529
SaveSave
SaveSave