Service Spotlight: Giclee Prints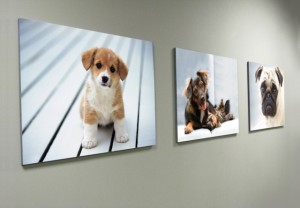 Looking to reproduce high-quality artwork or five-star photographs? Giclee (pronounced 'zhee-clay) prints are here for you. Alabama Graphics uses the best equipment available to produce these prints and has the capability to print on canvases up to 6 by 8 feet. With Giclee prints, you won't lose the vibrant colors and excellent details featured in your original piece of art or photograph. Fine artists and photographers depend on Giclee prints to deliver a high-end product they're proud of, and so should you.
Guidelines for Giclee Prints
Though Giclee printing is a type of inkjet printing, not all inkjet prints are true Giclee prints. Essentially, Giclee printing is the digital reproduction of conventional artworks or photographs, but a Giclee print can also be a work created digitally using programs like Adobe Photoshop or Illustrator.
Pro Tip: When creating a file that you'd like to use to produce a Giclee print, make to use at least 300 DPI at the size you want for your finished piece, to ensure the final product features sharp details.
An important feature of a Giclee print is the quality of the material it is printed on. The paper or substrate used must be of archival quality because these are the best for longevity and color reproduction. Also, to produce a Giclee print, you must use the correct ink and printer. These are typically large-format printers that use pigment-based inks. You can count on Alabama Graphics to employ the best printers available to produce Giclee prints.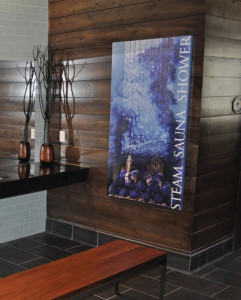 Common Uses for Giclee Prints
Artists and photographers often use this type of print to easily print, share and display their work. The digital workflow saves them time, money and hassle. Giclee prints are a great way to decorate homes, offices, gyms, retail space and much more. Customers often use Giclee printing to blow up personal photos such as family portraits, vacation photos, wedding photos and more. With Giclee prints, photos can be displayed and cherished forever. For inspiration, be sure to check out some of our past Giclee projects here.
At Alabama Graphics, we love working on Giclee prints, and we're happy to help you with the process. Give us a call today for more information!
Birmingham: 800-292-3806 • 205-252-8505 | Montgomery: 800-463-5610 • 334-263-0529
SaveSave
SaveSave