Refresh Your Space with New Graphics & Signage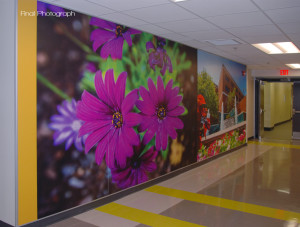 From office buildings and hospitals to schools and museums, all spaces need a refreshed look from time to time. The interior graphics and signage have a stronger impact on the experience your customers have when they visit you than you would expect. New-and-improved signage would be a welcomed surprise to any customer or visitor!
Depending on your specific space, these graphics could include everything from price tags you place on products to the signage at the point of purchase area. For restaurants, this includes your menus, menu boards and other interior graphics. For schools, office buildings, hospitals and museums, you can refresh the look of everything from your wayfinding signage to wall decals. With the help of our DCX experts, the options for refreshing your space are virtually endless! Check out how we updated the graphics and signage for a few clients below.
Milo's Hamburgers: To refresh its current restaurants and install in its new restaurants, this local franchise printed new menu boards, drive-thru menus, drink dispensers, table top cards and window graphics. Additionally, to announce its new breakfast menu items, Milo's printed window clings and posters!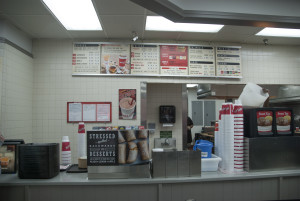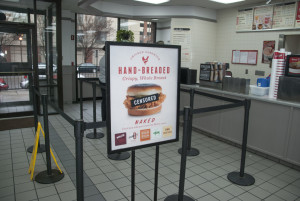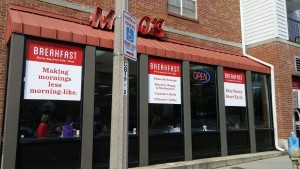 University of Alabama at Birmingham: After completing some renovations, UAB turned to Alabama Graphics to conceal a painted concrete block that lined one hallway. As a result, we produced 89 4×8-foot panel printed displays and glued, bolted and framed with J channel up both sides of the hall. As you can see in the photos below, the eye-catching art panels bring color, school spirit and character to the space.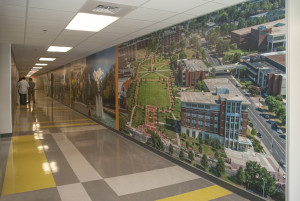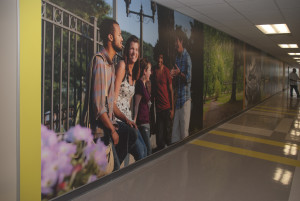 Sysco: After renovating its office, Sysco decided additional color and upgraded signage was needed to finish the job. We installed logos featuring a silver-brush finish and made from gatorboard in the lobby entrance, behind the second-floor reception desk and on a podium in the conference room. To decorate various areas throughout the building, we also printed and installed various food images on gatorboard pieces mounted in frames and acrylic/plexi pieces mounted in standoffs.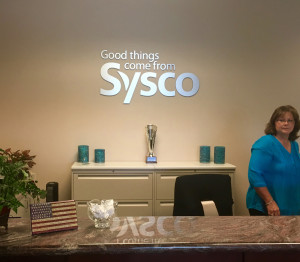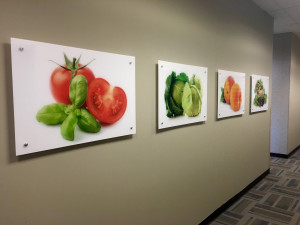 Overall, refreshing your graphics and signage is a great way to keep the environment engaging for your customers, clients and employees. Give us a call today to learn what we can do to improve the look of your space!
Birmingham: 800-292-3806 • 205-252-8505 | Montgomery: 800-463-5610 • 334-263-0529