Project Spotlight: The National Senior Games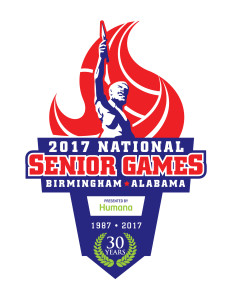 Did you attend this year's Senior Games? In 1985, a group of seven men and women formed what was initially known as the National Senior Olympics Organization with the goal of promoting healthy lifestyles for adults through education, fitness and sport. Though the name of the organization has since changed to the National Senior Games Association (NSGA), its mission remains the same. Today, the NSGA exists as a non-profit organization dedicated to motivating active adults to lead a healthy lifestyle through the senior games movement.
The National Senior Games is a 19-sport, biennial competition for men and women aged 50 and over and is the largest multi-sport event in the world for seniors. This year, the NSGA celebrated its 30th anniversary event right here in Birmingham! The games were held at the BJCC from June 2-June 15. Learn more about what you missed here!
Alabama Graphics had the pleasure of producing various graphics for the event, including multiple banners and elevator graphics. Banners, which can be used indoors and outdoors, are a cost-effective method to display large, attention-grabbing graphics. Elevators are also a great space to install branded graphics. While waiting to for the elevator to arrive, event attendees can easily read more about the event! Check out a few photos of the graphics below!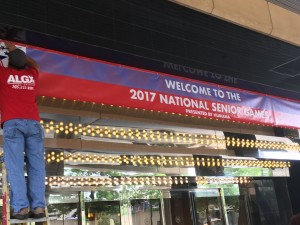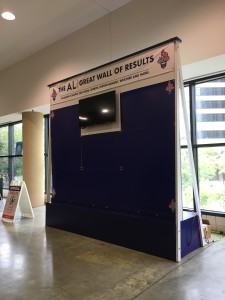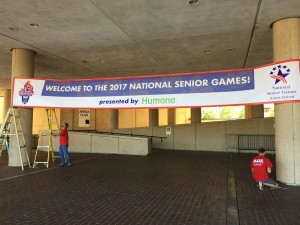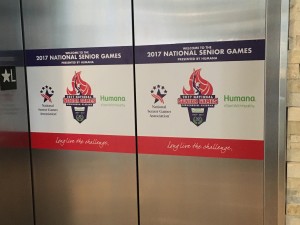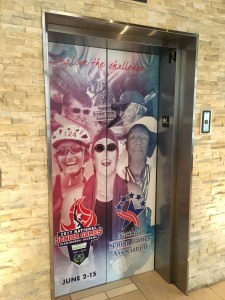 Do you need graphics for an upcoming event? Alabama Graphics is equipped to provide you with a complete event graphic solution. Check out these 6 Tips for Effective Event Signage and give us a call today!
Birmingham: 800-292-3806 • 205-252-8505 | Montgomery: 800-463-5610 • 334-263-0529
SaveSave
SaveSave
SaveSave
SaveSave