Project Spotlight: Southland International Trucks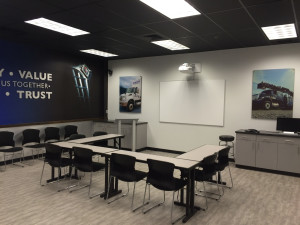 Southland International Trucks, Inc., a full-service truck dealership with six locations throughout Alabama, strives to provide customers with the personal touch of a local business while providing the products, parts, service and support of one of the world's largest truck manufacturers. When they were ready to upgrade their meeting room, the truck dealership turned to Alabama Graphics for design assistance, printing and installation.
The team at Southland was hoping to redesign this room into a professional, functional and truck-themed space, where they would hold training sessions and present sales pitches. Alabama Graphics Account Executive Lauri Newton and Graphic Designer Carrie Evans brainstormed and presented Southland with multiple mock ups before settling on a final design.
The chosen design features a faux wainscoting on each wall below the chair rail, designed to look like brushed metal. On the far wall, a large blue wallpaper mural featuring their logo on the grill of a truck was installed along with Southland's mission statement in custom cut, raised letters, which created an interesting 3D effect. To decorate the other walls, various truck images were printed and installed using polymetal stand-offs, including one wall where the image spans 4 panels creating a cool and impacting look! To give the room some privacy, frost vinyl was installed on the meeting room door, with the logo cut out.
Check out the upgraded room in the photos below! We look forward to working with Southland in the future!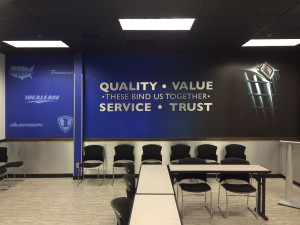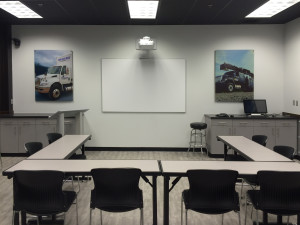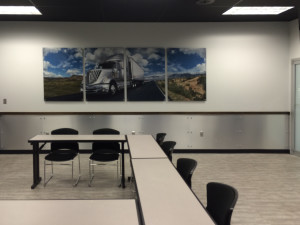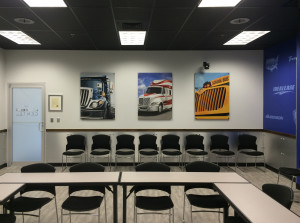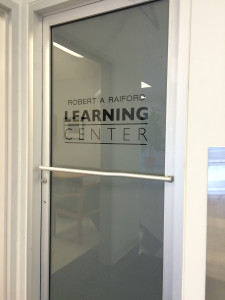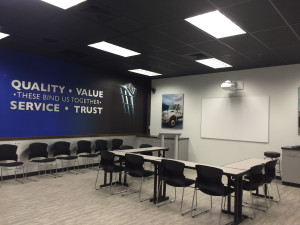 Alabama Graphics has been the state's preferred commercial printing and digital color graphics for 60 years. With more than 326 years of combined industry experience, at Alabama Graphics you gain more than a competitive edge in technology and digital printing, you gain a loyal support network, working to turn your projects into reality. From wide-format AEC prints to banners, signs and collateral material, Alabama Graphics is a proven solution for all your printing needs. Learn more at www.algraphics.com.