Project Spotlight: Graphics for 24e Executive Health Club's New Downtown Location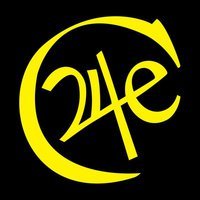 Executive Health Club by 24e's new downtown Birmingham location at Regions-Harbert Plaza is now fully furnished with workout equipment and graphics and is officially open for business. Working with the folks at 24e who shared our passion for digital color graphics was truly a pleasure!
24e is different than other gyms and doesn't take the typical approach to the gym industry. Unlike some companies looking to cut costs, 24e strives to provide maximum benefits to clients. We can tell you, the caring people here lost months of sleep making sure that as a member, every corner you turn makes you feel appreciated.
To learn more about Executive Health Club by 24e's new downtown Birmingham location and their new graphics, we sat down with Kendall Robertson, Designer of Executive Health Club.
What makes graphics such an important element of 24e gym? What is their purpose?
When people walk into a location, whether it be a gym or a retail store, there's a story to be told. The graphics we added in the gym help us tell our story and create a connection with our members.
When I first started the design process, I immediately pictured myself as the client. I could see myself as a mentally exhausted employee that sits at my desk for hours upon hours, but I get up early so that I have the chance to workout. We needed graphics that reflected that passion and emotion and had to really strike me as "That's it! I feel it!" Alabama Graphics (ALGX) worked with me to find the perfect images, and it only took me one glance to know those were them!
Once we captured the perfect images, the cropping and editing began in order to capture the portion of the image that brought back a memory and reminded the client why they workout and that they aren't the only one.
What graphic stands out to you the most?
Each of the graphics were handpicked for the Executive Health Club downtown location so they all really stand out. We did a total of six large format graphics scaled to 4'x8′ with some placed in custom 8″ thick frames to make more of an impact.
If I had to pick, the graphic that stood out to me the most was probably the graphic upstairs. We created a more minimal look for this graphic by using standoffs on the word "Power." This graphic in itself makes the statement of how something so small can hold up something so large; portraying a sense of strength and power. This graphic is the first thing you see when you sit down to talk to someone about personal training and weight loss. It's also the first thing you see from the corporate offices and the last thing you see going into a group fitness class. We really thought through every detail in order to deliver the full experience for the clientele and staff.
What did you enjoy most about working with ALGX?
The people! We love finding a good deal on things, but we'd pay any price to continue using the group that we've created a relationship with at ALGX. It isn't just about a payment with them; it's about bonding, being involved, and making sure the project is done right and meets our expectations.
Not only that, but the creativity and innovative thinking was phenomenal! I worked with Lauri Newton and Carrie Evans the most and between their determination, friendliness and creativity I would never want to work with any other company.
When it comes to the installers, Lonnie and all of his crew, you just can't beat the craftsmanship. I've never had a single issue, and if anything was even 1/8th of an inch off, these guys would be taking it back off the wall and redoing the whole thing! I just finally felt like I had people who understood how important my job is, and they treated it with great importance like it was their own design.
Anything else you'd like to add?
I've had such a great ongoing experience with ALGX. I refer people all the time because the standard is so high. They make you feel like you are a top priority, and that isn't because other people are being pushed to the back burner, it's because they push themselves and their team to get it ALL done for everyone in the most efficient, effective and time conscious way possible.
Thanks so much to everyone at 24e! We greatly enjoyed working with you and look forward to your future projects!
See more of the graphics we have done here!