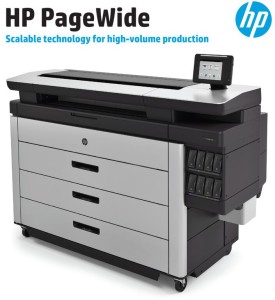 We're proud to announce that ALGX has been selected as one of the only resellers of the HP PageWide printers in the entire Southeast. We can't wait to get them, and we're excited to have the opportunity to provide these state-of-the-art printers to our clients across Alabama.
At ALGX, it's been of utmost importance to us to rise to meet the needs of our clientele. We want to help you work faster, deliver faster and grow faster and with the new PageWide printers from HP we're now even better equipped to do so.
By bringing the speed of HP PageWide Technology to large-format printing, we're poised to change the way customers produce everyday large-format prints. The PageWide is perfect for any project ranging from drawings and maps to blueprints and posters. This new technology will also allow our clients to print in color without compromising speed or affordability.
Stay tuned to find out more about the new PageWide printer and when you'll have the opportunity to get one in your offi