Local Holiday Happenings 2016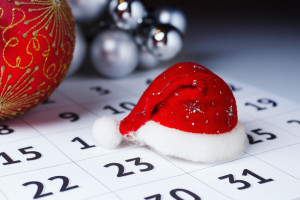 Are you feeling festive yet? We realize that as the holiday season arrives and the New Year approaches things can get a little chaotic. From end-of-year deadlines to holiday shopping, sometimes it's hard to slow down and enjoy the festivities. Attending the holiday events around your community is a fantastic way to get in the holiday spirit and enjoy some quality time with family and friends.
To help, we've pulled together a list of our favorite holiday happenings around our office locations in both Birmingham and Montgomery. Complete with parades, light displays, concerts, tree-lighting ceremonies, movie screenings, skating rinks, holiday markets and more, there's plenty to do right in your community! Check out the events below!
Birmingham:
ZooLight Safari Presented By Wells Fargo
What: Each holiday season, the Birmingham Zoo comes alive for 17 nights of holiday-centric fun! Complete with dazzling light displays, holiday music, Santa meet and greets, and more, this event is fun for both kids and adults!
Where: Birmingham Zoo
When: December 9-11, 16-23 and 26-31 from 5 p.m. – 9 p.m.
What: Take your family and friends to the beautiful Alabama Theatre to enjoy your favorite holiday movies on the big screen. From "White Christmas" to "Christmas Vacation," there's a film for everyone to enjoy.
Where: The Alabama Theatre
When: December 9-22
Wacky Tacky Christmas Light Tour
What: Deck out in your favorite tacky Christmas attire and hop aboard the bus for a two-hour tour of the best of the worst and the wackiest Christmas light displays in Birmingham.
Where: Buses leave from Avondale Brewing Co.—41st Street South, Birmingham
When: December 11, 13 and 14 buses will run from 5:30 p.m. to 10 p.m.
What: Experience Birmingham's Winter Wonderland by ice skating in Railroad Park! The rink is open seven days a week, including Christmas and New Years, and the Boxcar is fully stocked with hot chocolate and other cold weather fare.
Where: Railroad Park
When: The rink is open through January 16.
Montgomery:
What: Grab a cup of hot chocolate and enjoy a festive parade of floats, marchers and more!
Where: Capitol steps to Court Square Fountain
When: December 16 at 6:15 p.m.
What: See the Montgomery Zoo transformed into a Winter Wonderland sparkling with thousands of lights and festive decorations. Complete with live nightly entertainment, train rides, Zoofari Skylift Rides, Santa meet and greets, fresh baked cookies and hot chocolate, this is an event you won't want to miss!
Where: The Montgomery Zoo
When: December 1-4, 8-11 and 15-31, 5:30 p.m. – 9:30 p.m.
What: Hop aboard the Harriott II and enjoy a holiday meal, live entertainment and a visit from Santa on a two-hour river boat cruise doubling as a festive Christmas-themed adventure for the entire family!
Where: 255 Commerce Street
When: Dec. 16 and 17 at 6:30 p.m.
We hope you and your family enjoy this holiday season and make memories that will last forever! For more holiday events across the state of Alabama, check out Al.com's guide here.