How to Build a Gallery Wall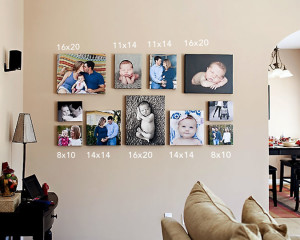 Building a gallery wall with your favorite prints, art pieces and other trinkets can not only elevate the style of any space, but it also adds a personal touch. But, creating a gallery wall can be harder than it seems. Finding the right wall in your space and choosing the perfect prints are the easier steps, but selecting frames and actually assembling the wall can be a tad trickier. Before taking on the task, check out these tips and tricks!
Gather your tools. First, be sure you have everything you need to assemble a gallery wall, such as a hammer, nails, level, tape measure, pencil and eraser, small notepad, screwdriver, screws and blue painter's tape.
Choose your artwork. A gallery wall provides you with an opportunity to display things that are important to you—inspiring quotes, precious photos, treasured artwork and other memorabilia. It's helpful to pick pieces with a common thread, such as a certain color that ties them all together. Size is another important aspect to consider. The key is starting with a few larger pieces that anchor the wall and going from there with smaller elements.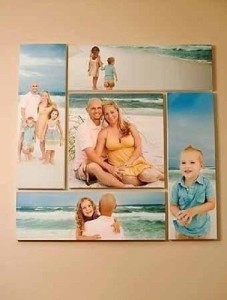 Print high-quality artwork. This is where we can help! Whether you're choosing to display personal photos or artwork, our DCX experts are here to help you create a gorgeous gallery wall of Gicleé prints, frameable posters and more. Gicleé prints are the preferred print method for fine artists and photographers, so you can trust that you'll be proud to display the final product in your space. To ensure this, we will work closely with you to select high-resolution images and enlarge them to the appropriate sizes without compromising their quality. Because Gicleé prints are printed on canvas, a frame is not necessary. However, if you'd like to incorporate framed prints in your gallery wall, we recommend printing posters of whatever size you prefer and purchasing a suitable frame. With our extensive graphics solutions, we have a variety of custom options, as well. Let us know your needs and we can let you know which type of output will best suit your needs!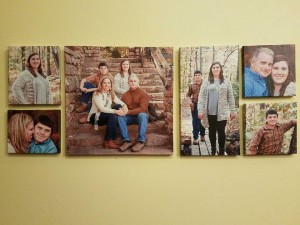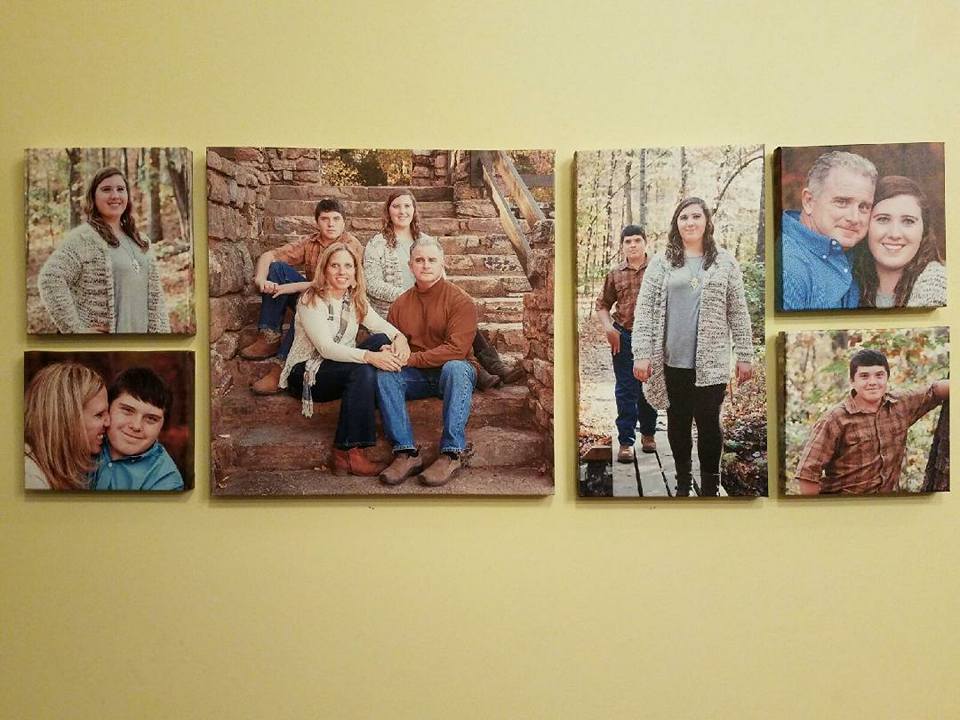 Lay it all out. Don't go hammering and hanging just yet. First, measure the amount of wall space you want to fill and tape off that section on a clean floor. This trick allows you to space out the gallery and determine your favorite arrangement before hanging it on the wall. (Pro tip: Take a photo of the "floor gallery" for reference!)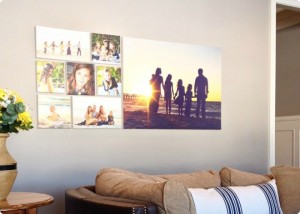 Hang it up. Last, but not least, it's time to hang it all up! We recommend securing the largest center piece(s) first and building outward with the remaining smaller pieces. If you don't have one large piece, try grouping two together for the illusion of a larger work! Take your time to ensure each piece is hung straight and in the planned positions—there's nothing worse than a crooked or off-balanced gallery wall.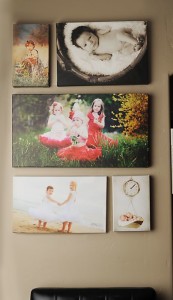 By following these steps, you'll have a gorgeous gallery wall to show off in no time! If you're interested in creating your own gallery wall, give us a call today!
Birmingham: 800-292-3806 • 205-252-8505 | Montgomery: 800-463-5610 • 334-263-0529