FAQ: How to Prepare Your Space for Printer Installation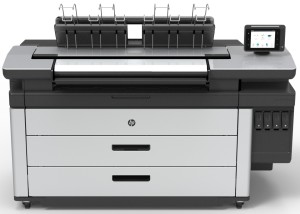 At Alabama Graphics, we're constantly searching for ways to improve our services. We strive to provide our customers with top-of-the-line equipment, as well as thorough equipment installation, supplies and maintenance.
To prevent any printer installation issues, our service technicians conduct a pre-install site survey to be sure the site is ready for the machine placement. During the site survey, we determine that there is adequate space for the printer, that the correct electrical plugs and network drops are available, and that there is enough space to get the printer into the building. Customers can help streamline this process by verifying their site has the correct electrical plugs and network plugs. It's also helpful if someone from the customer's IT department is available during the installation.
Once the site survey is conducted, our service technicians assemble the printer and test it, before transporting it from Alabama Graphics to the site. After the printer is delivered, we connect it to the network, load the print drivers, and ensure that all users are able to print.
After the installation is complete, we like to train our customers on how to use the machine and inform them of all its features to be sure they are getting the most out of their purchase. All of our technicians have a formal education in electronics repair and extensive training in both the classroom and the field for each product we sell and service. Trust us, we have your printing needs covered. Additionally, if your printer is ever in need of service or maintenance, our certified technicians are always here to help.
We want to be the total solution to all of your printing needs. Give us a call today!
Birmingham: 800-292-3806 • 205-252-8505 | Montgomery: 800-463-5610 • 334-263-0529