Build Brand Consistency with ALGX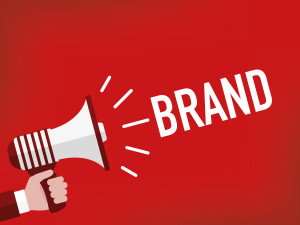 Though branding was once what ranchers did to indicate their ownership of cattle, the term has evolved to mean much more. Today, your business's brand is not only its name and logo, but also what people think about your business when they hear or see its name. Generally, your brand is shaped by its logo and then supported by your business's messaging and marketing efforts. Establishing a unique and consistent brand is essential for your business's brand image and success. Why? Check out these 3 ways brand consistency can benefit your business:
Brand Consistency suggests expertise, purpose and stability. Think about it. You probably trust an established brand, such as Coca Cola, more than an unrecognizable brand.
Brand Consistency eliminates confusion. Inconsistent branding only confuses customers. As consumers, we recognize a brand by its logo, signage and colors. When a brand introduces a new logo or packaging, it throws us off.
Brand Consistency protects your greatest asset. A business's brand is its greatest asset. Avoid smearing your brand with inconsistent branding and marketing materials. You don't want a potential customer to pick up your brochure and not recognize it as yours.
To build brand consistency, it's important to design and produce consistent brand elements and marketing materials, such as signage, banners, window and floor graphics, posters, displays and more. With the help of Alabama Graphics' printing and design services, this process is a breeze.
From logo and letterhead design to creating displays and custom signage, our color experts will work with you to ensure that your brand is accurately represented and consistent across all of the products you need. For example, Alabama Graphics often works with franchises to establish brand consistency at the various franchise locations. Give us a call today to see how we can help you build brand consistency!
Birmingham: 800-292-3806 • 205-252-8505 | Montgomery: 800-463-5610 • 334-263-0529