1. University of Alabama at Birmingham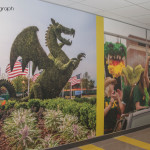 After some renovations were made, the University of Alabama at Birmingham wanted to improve the appearance of a painted concrete block hallway. They came to us for a solution, so we helped them by designing and producing 89 4×8-foot panels, printed with fun, school related, college friendly graphics.
Learn more here.
2. Children's of Alabama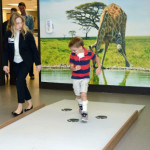 Children's of Alabama opened its new Pediatric Gait & Motion Analysis Lab in September. In order to make their new lab a more enjoyable experience for patients, Alabama Graphics created engaging graphics for its walls. Children's representatives believed having something fun and interesting to look at could take the patients' minds off their exams, helping them get through the process more easily.
Learn more here.
3. Honda Indy Grand Prix of Alabama at Barber Motorsports Park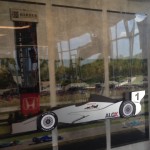 We're proud to have been the Official Tramstop Sponsor of the 2015 Honda Indy Grand Prix of Alabama. For this event, we created graphics that featured scenes of the Barber Race Track and even made a 3D Indy Car sculpture from silver poly-metal. We also produced displays and banners to direct people to various Tramstop shuttle locations.
Learn more here.
4. Robert Trent Jones Golf Trail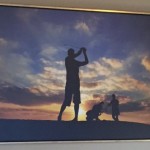 The Barbasol Championship, the first PGA tour event in Alabama, was held at the Robert Trent Jones Golf Trail at Grand National in Opelika, Alabama. Our Montgomery office furnished the Auburn Marriott Opelika Hotel & Conference Center at Grand National with gorgeous canvases to go in the lobby, dining area and entrance.
Learn more here.
5. 24e Executive Health Club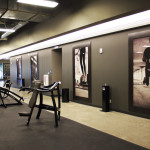 Executive Health Club by 24e's new downtown Birmingham location opened at Regions-Harbert Plaza. We worked with Kendall Robertson, Designer of Executive Health Club, to find the most empowering and motivating graphics to display around their gyms.
Learn more here.
6. Baptist Health Montgomery Cancer Center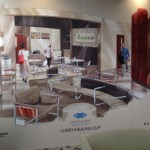 While the Baptist Health Montgomery Cancer Center was undergoing construction, we were able to help make their office as aesthetically pleasing as possible. Temporary walls were put up in order to block the construction, and covered in printed vinyl to let patients know what was to come of the construction: the Healing Cup coffee shop.
Learn more here.
7. Milo's Burger Shop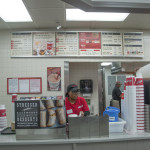 We printed various items such as menu boards, drive thru menus, drink dispensers and window graphics for Milo's Burger locations around Birmingham and Tuscaloosa. We were also happy to help them announce their new breakfast menus as they were introduced to the different locations with window clings and posters.
Learn more here.
8. Schaeffer Eye Center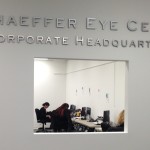 We've done multiple projects for Schaeffer Eye Center such as custom wall art and Plexiglas frames for many of their office locations throughout the state. More recently, we completed the Schaeffer Eye Center Lorikeet Aviary sign install and the Wild Life Show signs, at the Birmingham Zoo.
Learn more here.
9. Tire Pros' Tires for Tatas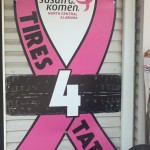 Our Account Executive, Carrie Evans, worked with Tony Diliberto, Regional Marketing Manager at Tire Pros, to create banners for their Tires for Tatas campaign. Tire Pros worked with Susan G. Komen during the entire month of July to raise money for breast cancer research.
Learn more here.
10. Faith Walkers Church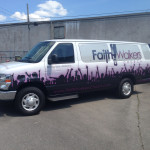 Faith Walkers Church in Birmingham was in need of vehicle graphics, and we were excited to get their church van looking its best. With their new vehicle graphics, Faith Walkers can now spread their message and increase awareness of their church during every trip they take. ​
Learn more here.
We can't fully express how much we appreciate our clients' trust in us to get the job done right, and we truly enjoy working with each and every one of you. We look forward to working with you all on 2016 projects!