ALGX: Total Solution for Your Printing Needs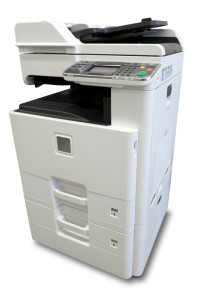 At ALGX, we're always looking for ways to better serve our clients. It's our mission to help you work faster, deliver faster and grow your business faster. That's one of the main reasons we're so proud to have been selected as one of the only resellers of the new HP PageWide printers, the world's fastest large-format printer, in the entire Southeast.
But while many know that we offer the top brands such as HP, Oce', KIP and Xerox small format, many may not know that after you buy your equipment, we're still here. We offer a wide range of supplies and equipment consumables. We'll even deliver them to you!
Also, if your equipment is ever in need of service or maintenance, our certified technicians, or specifically our HP, Oce' and KIP Certified technicians, are always here to help. All of our technicians have a formal education in electronics repair and extensive training in both the classroom and the field for each product we sell and service.
We have several service contract options as well to help save you money. Our yearly contracts include all service and parts for the equipment only, or we can bundle in all consumables: toner, paper, and service under our CPC (Cost per Copy) program. This program allows for a more efficient streamlined billing process making it less time-consuming and less expensive over the life of the equipment.
While offering the best equipment, convenient supplies and expert service, we want to be the total solution to all of your printing needs. Give us a call today!
Birmingham: 800-292-3806 • 205-252-8505 Montgomery: 800-463-5610 • 334-263-0529