ALGX Client Spotlight: Milo's Hamburgers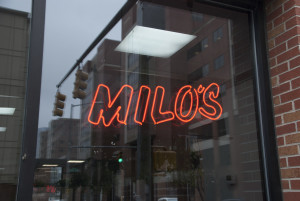 At Alabama Graphics, we not only enjoy indulging in a delicious Milo's hamburger and fries, but we also take pride in providing the local restaurant chain with all its graphic and printing needs. Over the last few years, Milo's has updated its graphics (indoor and outdoor), opened new locations and announced new menu items. Alabama Graphics is proud and thankful to have helped with each of these projects.
For example, Milo's printed various items, such as menu boards, drive-thru menus, drink dispensers, table top cards and window graphics, to refresh its current restaurants and install in its new restaurants. Check out a few of the graphics in the images below!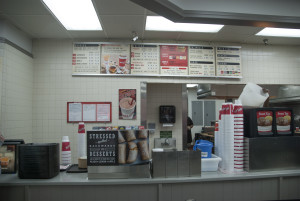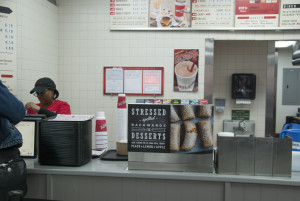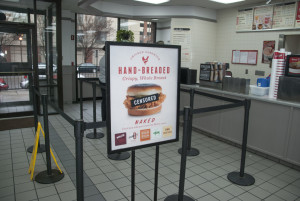 Additionally, we printed window clings and posters for the Milo's located on 19th Street in Downtown Birmingham that announced its new breakfast menu items. If you haven't tried the Conecuh Sausage Biscuit, you're missing out! Check out the window graphics below!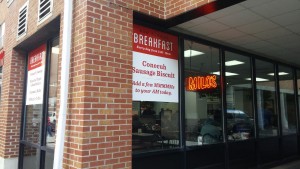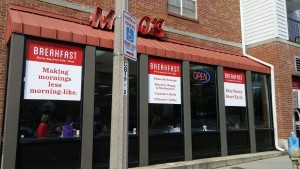 The Alabama Graphics team loves working with local businesses and franchises to help them grow. Thank you, Milo's, for your loyalty! We look forward to continuing to work with you!
As you can see, Alabama Graphics is a reliable resource for chain restaurants and franchisees. Our printing and design services will help streamline your marketing efforts and create consistent marketing materials. Signs, banners, window and floor graphics, posters, displays and other graphic solutions are crucial to spreading the word about your business's products, services and events. Most importantly, with our help, you can easily duplicate these projects for each new franchise.
If you're interested in printing graphics for your restaurant or franchise, we're here to help. Give us a call today, and we'll find the perfect fit for your business.
Birmingham: 800-292-3806 • 205-252-8505 | Montgomery: 800-463-5610 • 334-263-0529