4 Ways to Refresh Your Office Space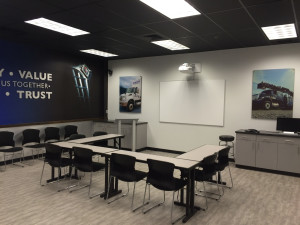 Does your office space need a face lift? By refreshing your office space, you'll not only impress clients, but you'll also please your employees. Employees who are comfortable and satisfied with their environments will be more engaged, productive, happy and healthy. Fortunately, with the help of Alabama Graphics, you don't need to be a multi-billion-dollar company to create a cool and inspiring office space for your employees and clients to enjoy. These 4 design ideas will help you refresh your space quickly and cost-effectively:
If you're ready to spruce up your office space, give us a call today! We're happy to provide design assistance, as well as printing and installation services.
Birmingham: 800-292-3806 • 205-252-8505 | Montgomery: 800-463-5610 • 334-263-0529