4 Ways to Boost Business with Graphics in 2017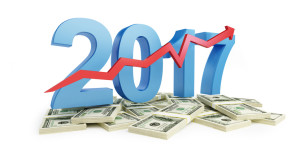 New Year, new you? How about New Year, new business opportunities? With 2017 in full swing, you're probably striving to eat healthier, exercise more and kick some bad habits, but have you considered how you're going to better your business in this year? Check out these 4 ways to boost business with graphics:
Update your signage.
Attractive and effective signage can attract customers and drive business. If your signage is outdated, now is the time to make new-and-improved, custom signage a priority. Whether you're looking to portray a logo, text or image, we can design and produce a signage solution to fit your business's unique needs. Our printing technology and Zund Cutter enables us to create custom logo-shaped signs and print on various materials. Learn more about our signage solutions here.
Install window graphics.
Window graphics (AKA the local traffic graphic) are also a great way to reach potential customers walking or driving by your storefront. For many small businesses, spreading the word about new products or services and upcoming events or promotions can be a challenge. But, never fear, window graphics are here! Window graphics are also an easy way to promote your business's website, social media sites and phone number, which encourage potential customers to interact and learn more about your business. For inspiration, check out a few of our window graphic projects here!
Use point-of-purchase displays.
Pop-Up Displays and Banner Stands are excellent graphics for stealing customers' attention and highlighting specific products or services. From flexible table top displays to custom exhibit booths that assemble quickly for trade shows and events, we offer countless graphic solutions that can be used for point-of-purchase displays. Click on the following links to see some of the banner stands and Pop-up Displays we offer.
Build brand consistency.
Establishing a unique and recognizable brand is essential for your business's success. To build brand consistency, it's important to use consistent marketing materials, such as signage, banners, window and floor graphics, posters, displays and more. Our color experts will work with you to ensure that your brand is accurately represented and consistent across all the products you need.
Ready to improve your business with graphics in 2017? These are just a few ways graphics can help. Give us a call today to see what graphic solution will work best for you!
Birmingham: 800-292-3806 • 205-252-8505 | Montgomery: 800-463-5610 • 334-263-0529